Are you one of those people who gets a notification in class and suddenly ends up way down a social media rabbit hole?
We've all done it. I know I do it, often. In fact, I purposely set all of my devices to 'do-not-disturb' for the sole purpose of preventing procrastination-by-social-media. But, at the same time, I am heavily reliant on push notifications to organise myself. All of my lecture and tutorial times and locations are synced with my calendar, which reminds me before class where I am meant to be. I also use the 'Reminders' app to remind myself about the most miniscule tasks such as 'write your BCM212 blog post' and use push notifications so that I don't forget. So here lies my internal struggle between deciding if push notifications are a useful tool or a disastrous distraction. Which is why, I wanted to undertake this project: to find out if push notifications have a wider impact on the student experience.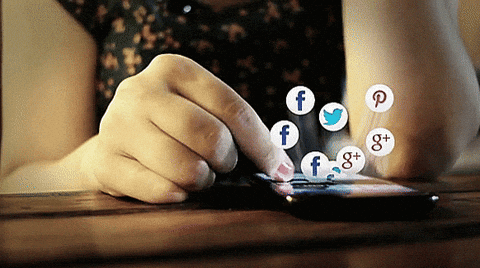 So far, I have done extensive background research and identified a gap between quantitative and qualitative research. And, it is within this gap where my project lies. I have amended my original survey sample to include all BCM212 students, for ethical reasons. And have put up my survey. This survey is very neutral so it will be interesting to see if students feel as though push notifications are a distraction or a useful learning tool. And, if they are a distraction, why are they so prevalently used in the classroom?  What implications does this have for the future of study? Does it mean that we should introduce a push-notification ban into our classrooms?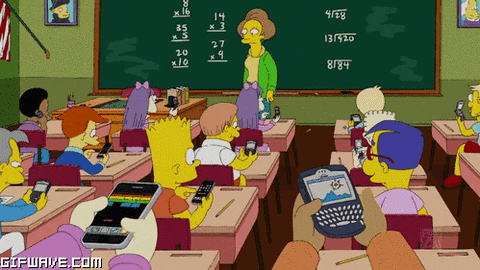 During my next tutorial, I will be conducting an experiment to observe push notifications in their natural habitat. This experiment will be self-guided for the participants, so relies on their self-admittance and remembrance to keep a tally. But, this is a control I will address before the experiment commences. Below is a screenshot of the experiment.
I'm interested to see what the results are…
If you're a BCM212 student, please refer to the tweet below for my survey link:
Are you one of those people who gets a notification in class and suddenly ends up way down a social media rabbit hole? I'd like to hear about it! (#bcm212 students only pls) https://t.co/omeUmeqwbk

— Jasmyn Connell (@jasmynconnell) April 27, 2018